Overview of

Teknoputra

Establishment & Operation
Teknoputra, an initiative of UniKL in transforming UniKL's students into technopreneurs who are highly motivated, charismatic, able to sustain the highly competitive market, able to keep abreast with the latest technology, and have the ability to operate and manage a business entity successfully.

Technopreneurs are entrepreneurs who are into the core businesses involting technology-based industries. They make use of technology to come out with new or innovating products through a process of commercialisation. The businesses are generally marked with high growth potential and high leverage of knowledge and intellectual property. Potential Technopreneurs must be equipped with both technical and business skills 

Teknoputra Division was established in 2015 after the restructuring of the Centre of  Student Entrepreneurship (CSE) and Industrial Linkages & Technopreneur Division (ILTD).
To be the leading entrepreneurial technical university.
To produce enterprising global technopreneurs To coordinate the process of entrepreneurship development to UniKL stakeholders
To plan the strategic development of the entrepreneurship programmes
To implement activities that focusing in increasing the number of student entrepreneurs (Genesis Community) and alumnipreneurs
To facilitate and execute entrepreneurship programmes and activities among the students of UniKL.
To organize innovation related activities to students.
To assist in achieving the University's KPI in producing UniKL's Graduates to become entrepreneurs.
Teknoputra

Operations & Processes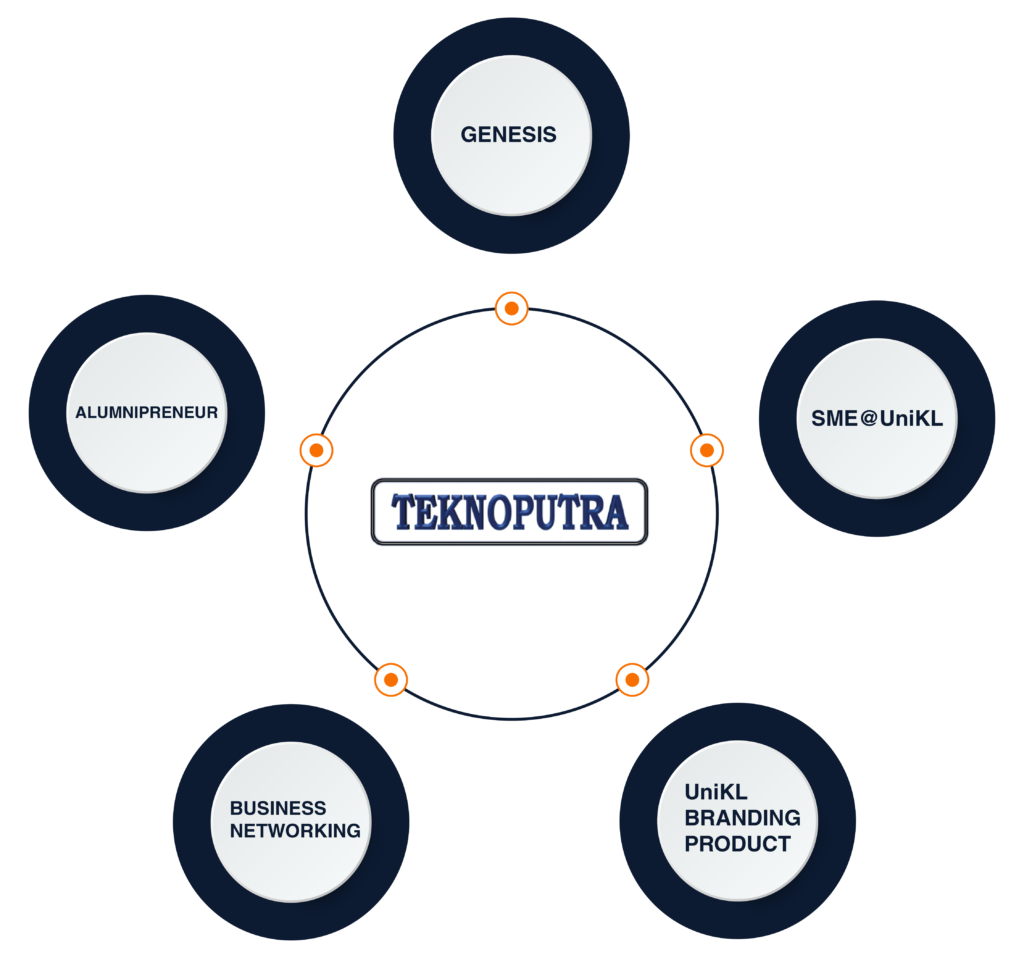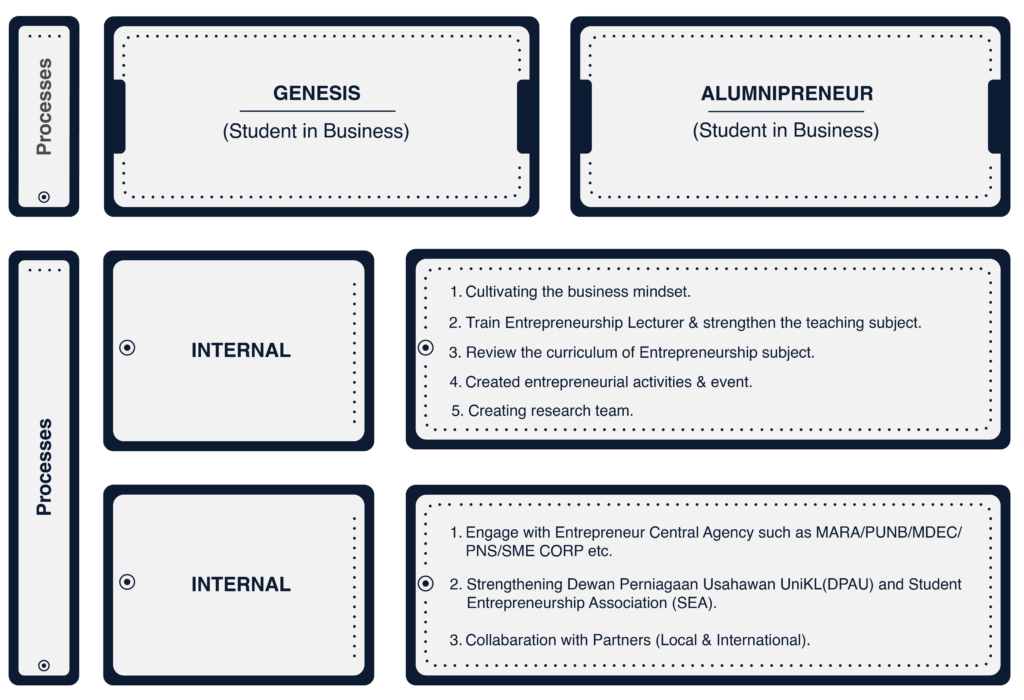 Teknoputra

Operations & Processes Teknoputra Entrepreneurship

Development Ecosystem